UNLEASH YOUR CREATIVITY. GAIN A GRAPHIC DESIGN CERTIFICATE ONLINE, AT YOUR OWN PACE
Train in techniques using today's design software tools Adobe Photoshop, Illustrator, and InDesign.
Learn fundamental concepts in color, typography, and composition.
Create digital images, illustrations, and layouts.
Gain design project knowledge, including photo editing, logo design, poster design, magazine layout, more.
Online.Study 100% online from anywhere with 24/7 access to classes.
Self-paced.Complete your program on your own time in 9 months or less.
Industry Relevant.Develop in-demand skills for your creative field.
Expert Instructors.Receive feedback on your work from industry pros.
Customize.Customize your program withadded courses and concentrations.
WHAT MAKES SESSIONS COLLEGE DIFFERENT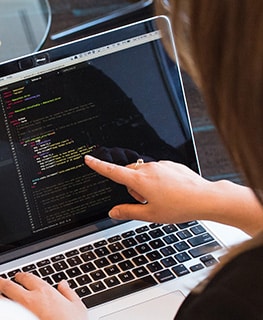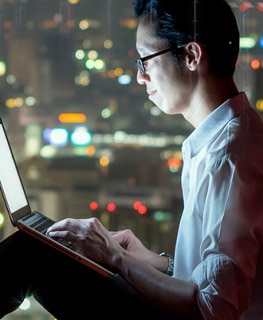 Professional Certificate in Graphic Design COURSES
PROGRAM FLOW
Designed for the busy adult learner, the Professional Online Graphic Design Certificate is a 360-hour program completed in nine months or less studying part time.
4218 Photoshop Basics
Get a thorough grounding in Adobe Photoshop, the premiere image-manipulation tool for print design, Web design, and photography. You'll learn to choose and use the best techniques for common Photoshop jobs including selecting and isolating objects, creating image composites, masking and vignetting images, setting typography, and improving images with retouching and effects. Every designer must tame this creative powerhouse of a program.Learn more
4017 Color Theory
Focus on developing appropriate color systems for graphic design projects. Projects explore the principles, terminology, and applications of color theory, with an emphasis on manipulating color. A working knowledge of the expression and perception of color, and color interaction, lends credibility and sophistication to a designer's work.Learn more
4226 Illustrator Basics
Build a working knowledge of Adobe Illustrator, the graphic designer's vector program of choice. Course projects explore selection tools, drawing tools, layers, the Pen tool, transformations/distortions, type tools, and modifying paths and shapes. Tapping the power of vector software allows you to produce detailed and scalable art for almost any application.Learn more
4221 Fundamentals of Typography
Explore the critical role of typography in graphic design. Course projects build an understanding of the anatomy of the letterform, the distinguishing features of different typefaces, and creative applications of type. An assured grasp of typography is essential in any visual communication project.Learn more
4020 Design and Composition
Discover the principles of effective composition in print design and advertising. Composition, literally the assembly of elements, is the artful arrangement that guides the eye and unifies a design work. Case studies and hands-on projects address closed/open space, negative space, movement, and more.Learn more
4228 InDesign Basics
Explore fundamental techniques for Adobe InDesign and develop an efficient workflow for both print and digital publishing. The course will impart a working knowledge of InDesign's main capabilities, everything from basic features to using master pages, importing and manipulating objects, controlling text flow and style, and organizing content with tables, layers, links, and conveyor tools. Valuable methods for cutting-edge digital publishing techniques are explored, and projects give you training in a range of real world print/digital publishing projects: brochures, catalogs, magazines, ePubs, and even an interactive folio for the iPad.Learn more
4221 Fundamentals of Logo Design
Explore the philosophy and process behind designing a logo. Students learn the importance of corporate identity and the different stages in a typical logo design project. The course establishes a solid conceptual and practical grounding for anyone interested in pursuing a career in visual identity, from a design or a marketing perspective.Learn more
4013 Graphic Design I
Establish a firm foundation for taking on professional design work. You'll gain insights from industry veterans and explore the challenges of designing posters, logos, magazine covers, book layouts, 3D designs, and brand identities. Looking to establish a career as a freelance designer? The course provides you opportunities to hone your design process, as you research each project, develop concepts, work with iterative feedback, and begin to develop quality pieces for your portfolio.Learn more
BUILD YOUR OWN GRAPHIC DESIGN CERTIFICATE LEARNING PATH
This program is adaptable to a wide range of experience levels. Choose the option(s) below that best meet your learning goals.
Option 1
Specialize
New to the field? Simply complete all required courses in the certificate program.
Program Outcomes
By completing the program, Professional Certificate in Graphic Design students develop the following competencies:
1. Technology
Create images and design layouts by effectively and efficiently using design software including Adobe Photoshop, Illustrator, and InDesign, and other industry technologies.
2. Art/Design Principles
Demonstrate the ability to produce visually compelling work by applying knowledge of color, typography, and composition.
3. Design Process
Develop strategic and compelling designs for a variety of audiences and social contexts.
4. Projects
Produce and present a range of standard professional graphic design projects including graphics, posters, ads, logos, page layouts, and packaging.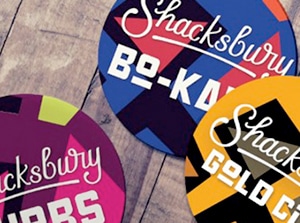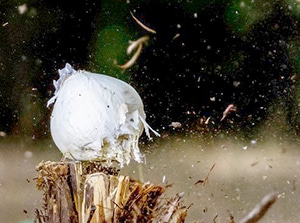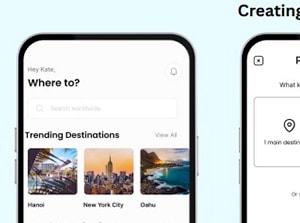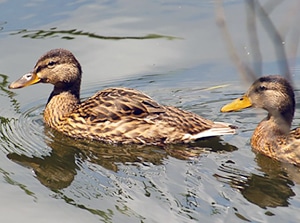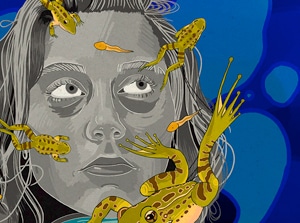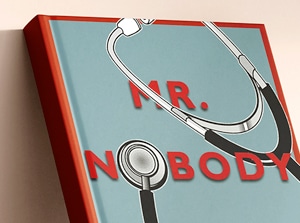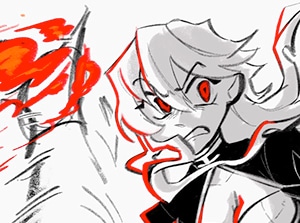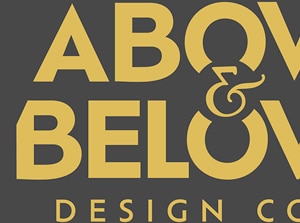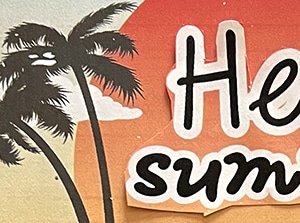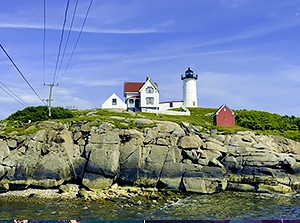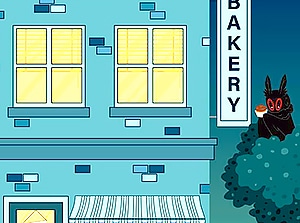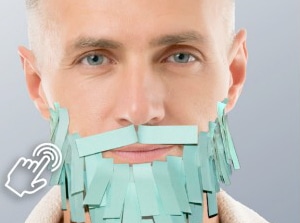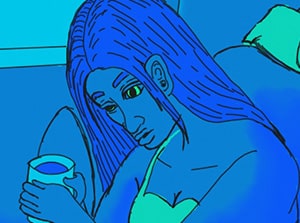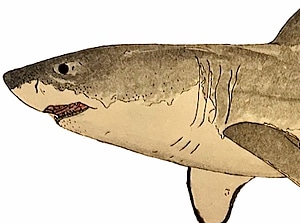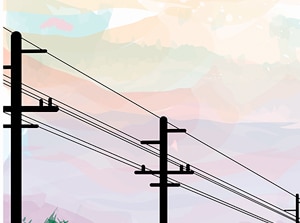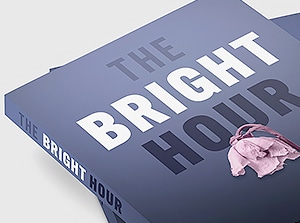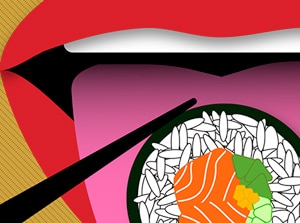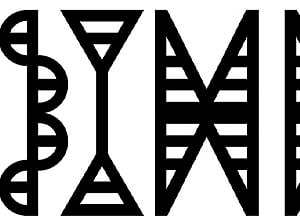 For me, the best thing about Sessions College is definitely the instructors. They are very helpful and don't simply grade your work, but also give excellent feedback. Their feedback really pushed me to produce my best work and I believe it really helped me to learn to critique my own work as a designer.
VIEW ALL PROGRAM FACULTY
Get expert feedback in classes taught by our industry-leading faculty.
Instructor
Biography
Degree(s) Earned

Andrew Shalat is an author, designer/illustrator, educator, and Mac expert who is a regular speaker at Macworld and has written several books on design for McGraw-Hill and Peachpit Press.

MFA, Savannah College of Art and Design
MA in English and American Literature, Brandeis University
BA in English Language and Literature, State University of New York at Stonybrook

Boris Margolin is a veteran graphic designer who has worked as an in-house designer for several major international corporations including CIGNA, MetLife, and Nypro.

BS in Graphic Design, Mount Ida College
AS in Graphic Arts, Springfield Technical Community College

Bruce Bicknell is a writer, instructor, illustrator, animator, Web designer, video editor, marketing pro, and graphic designer based in Tampa, Florida. Bruce has worked on projects for Adobe Systems, ATI, Photoshop Elements Techniques, MacTribe, Yellow Machine, and Mac Design.

Associate's of Science in Web Design and Computer Animation, International Academy of Design and Technology

Jose Ramos is a publishing solutions specialist and Adobe consultant for the Caribbean region. Jose has Adobe certifications in Adobe Photoshop, InDesign, Illustrator, InCopy, Acrobat Pro, and Dreamweaver.

AS in Fashion and Illustration, Art Institute of Fort Lauderdale

Michael Hamm is a Senior UX Designer who has worked for Oracle Corporation and Expedia, and an Adobe Illustrator expert with over 20 years of experience in the creative field.

Diploma in Graphic Design, Art Institute of Houston, TX

Piper Nilsson is a graphic/Web designer and educator. Piper has been working with the Web since 1997, working in various roles as a designer, programmer, and information architect, Piper blueprinted sites for such global clients as MetLife, Pepsi, ETS, and Citibank.

AOS in Graphic Design, Pratt, NY
Viewall faculty.
Job Facts
你想确保你的努力获得graphic design certificate online is worth it. That means, you need to have a good outlook for potential jobs. Thankfully graphic design is a growing field with some nice opportunities.
Facts are sourced from the Bureau of Labor Statistics Occupational Outlook Handbook. For more information about art and design careers and the design community visit:AIGAorThe Graphic Artists Guild.
24.4%
Median Income for Graphic Designers in May 2017 was $48,700 a year, 24.4% higher than the median for all workers.
1 in 5
About 1 in 5 graphic designers were self-employed in 2016.
GETTING STARTED
Our Graphic Design Certificate online application process makes getting started easy, fast, and convenient.
What's the Admissions Process?
Open Admissions.
The Professional Certificate is open admissions, with classes starting each month. To apply for the program, simply complete our free, no-obligation application and select your program options. Applicants are expected to have graduated high school.
How Long is the Program?
Nine Month Program.
The program can be completed in nine months studying on a part time schedule. Since you study at your pace, you may complete it sooner! If you need more time to complete, there is a painless extension policy for an additional 6 months of access for students who qualify based on academic progress.
Will the Program Fit My Schedule?
There are no set login times, so you can complete your program at your own pace in our most flexible program. A designated Student Advisor will track your progress from class to class, providing you support and motivation.
What Software or Supplies Do I Need?
To take this program, you'll need the following:
Mac or Windows computer with an Internet connection.
Adobe Photoshop, Illustrator, and InDesign CC.
Your computer must meet software manufacturer requirements.
There are no textbook or course material costs to participate in this online program. Student discount on Adobe Creative Cloud software is available to enrolled students.
What are the Program Costs?
Sessions College programs are flexible and affordable. There are no textbooks required; tuition costs include all digital materials.
| Tuition and Fees | Professional Certificate | Professional Certificate PLUS |
| --- | --- | --- |
| Tuition | $2,550 | $3,550 |
| Registration Fee | $200 | $200 |
| Total Cost | $2,750 | $3,750 |
Paid in Full Discount:Total cost is $2,700 (regularly $2,750) for Professional Certificate students who pay in full. Total cost for Professional Certificate PLUS students who pay in full is $3,700 (regularly $3,750).
Enrollment in any certificate program requires a $200 registration fee (non-refundable after 5 days of enrollment in the program). All tuition and fees must be paid on time, including those paid by third parties.
Can I Use a Payment Plan?
Most definitely. Affording your education is easier with our Payment Plan.
Pay for your Professional Certificate with 11 monthly payments of $250, or pay for your Professional Certificate PLUS with 13 monthly payments of $288.
Once you've set up your plan, your payments are automatic.
Your first payment which includes a $200 Registration Fee.
Get Info Now
By submitting this form, you consent to an Admissions Advisor contacting you about our educational programs via email, phone, or SMS text. Message & data rates may apply. You can opt out or unsubscribe at any time.Privacy Policy.