About This Program
The Sessions College Undergraduate Certificate in Print Design will provide intermediate design students with multiple opportunities for portfolio development in graphic design. Students en-tering the program are expected to have a working knowledge of Adobe Photoshop, Illustrator, and InDesign, as they will be building upon the basics and applying their skills to challenging projects. Students will learn design techniques and apply them to exciting projects that include packaging design, identity design, invitation design, and more.
I think the biggest thing, for me, is the ability to be flexible in the battle between work, life, and education. Being able to maintain my current work schedule and attend classes without having to make changes to either is perfect for me. There is no need to feel that I cannot further my career and fulfill my dreams because classes are only available during days/times that I am at my job.
学生工作By: Erin Centi, Derek Nimrichter
Advance Your Creative Career
Advance your creative career in a focused 2-semester program.
By Creatives, For Creatives
Collaborate with a community of creative learners and industry professionals.
Enhance Your Portfolio
Enhance your portfolio with creative projects that put you through your paces.
Structure and Flexibility
Weekly deadlines keep you on track, but with no set login times you can build your studies around your schedule.
Education You Can Afford
Affordable programs with low per credit tuition, and financial aid available for those who qualify.
Open Enrollment Program
Open enrollment with a convenient application process.
Studying Online at Sessions
Founded in 1997, Sessions College has delivered accredited and affordablefully online programsfor creative professionals for more than 20 years. Earning your Online Print Design Certificate at Sessions has never been more accessible. Take a virtual college tour in this video!
Undergraduate Certificate in Print Design Curriculum
The Undergraduate Certificate in Print Design is a 24-credit online program completed in two semesters. Part-time schedules are available.
COURSE DESCRIPTIONS
The program builds skills for entry-level graphic design work or further study. All credits can be later transferred into the Associate in Graphic Design degree program.
DES 222 Photoshop II - 3 credits
Transcend the basic current Photoshop skillset to learn vector illustration techniques, photo-realistic painting tools, high-impact typography approaches, and professional photo editing methods, all with attention to preserving the editability of your original images. Students will build proficiency with the Pen tool, select perfect color harmonies with Adobe Color, use Smart Objects and Smart Filters to non-destructively edit images, and even create paintings with custom brushes and the Mixer Brush.
ILL 142 Illustrator II - 3 credits
In this challenging hands-on course, you'll create photo-realistic illustrations, complex patterns, rich designs, and learn how to speed your efforts with helpful workflow features. You'll build on your existing Illustrator skills to tackle high-end projects with depth, dimension, and wow-power.
DES 102 Typography II - 3 credits
This course builds upon a basic understanding of type anatomy and composition to explore the greater role of typography in design. Students analyze the details of typefaces and methods of using hierarchy for visual communication. Typography techniques are applied to projects including visual identity, poster design, and packaging.
DES 207 Layout Design - 1.5 credits
这个类提供了创造性的工具和策略for print layout design. Students utilize various approaches for developing layout designs, including grid systems, mathematical proportions, and such fundamentals as balance, positive/negative space, and focal points. Advanced projects challenge students to develop serious pieces for their print portfolios.
DES 204 The Study of Graphic Design - 1.5 credits
A century of innovation has created the language of graphic design we know today. This course provides students with a historical context for creativity. Students learn to use research into and analysis of 20th century art and design movements and designers as a springboard for design projects. Class discussions provide a forum for talking about the evolution of design and incorporating such exploration into the creative process.
ADV 207 Creative Concept Development - 3 credits

 Develop your visual creativity. In advertising, illustration, or design, you need to be able generate many ideas for your clients and projects. This class provides you a training in identifying the needs of each projects, brainstorming solutions, challenging your assumptions, and testing/evaluating your ideas until you have a winner.
DES 212 Graphic Design II - 3 credits
This course provides second-year students the chance to apply their design skills to higher-level projects. Class assignments such as postage design, corporate report, poster and book design, art poster, and direct mail provide an ideal environment for skill and portfolio building. Instructor feedback will guide students toward developing high-quality portfolio pieces and understanding their strengths.
DES 208 Packaging Design - 3 credits

Packaging designers play an essential role in the branding and commercial success of any product. This course gives graphic designers an introduction to the challenges of 3D package design, examining everything from the mechanics of assembling carton panels to the phenomenon of counter animation. Projects in a range of different client scenarios provide a unique and rewarding portfolio building opportunity. Throughout the semester, students will supplement their practical work with discussions of such essential concepts as mass vs. prestige, target audience, rebranding, and more.
DES 205 Print Production - 3 credits

A thorough grasp of print production materials and techniques is important for any graphic designer. In this course, students learn to work with print shops, manage print budgets, and use materials and software to prepare documents for accurate printing. The complete workflow of a print project is examined including printer specifications, ink and paper selection, special effect production, budget adjustment, preflighting, prepress, and delivery. Students learn production and preflighting techniques using Adobe InDesign.
Undergraduate Certificate in Print Design Outcomes
Program Outcomes
By completing the program, Undergraduate Certificate in Print Design students develop the following competencies:
1. Marketing
Conceptualize, create and present work that delivers strategic solutions to address business and customer needs.
2.技术
Create images and design layouts by effectively and efficiently using design software including Adobe Photoshop, Illustrator, and InDesign, and other industry technologies.
3. Art/Design Principles
Demonstrate the ability to produce visually compelling work by applying knowledge of color, typography, and composition.
4. Design Process
Develop strategic and compelling designs for a variety of audiences and social contexts.
5. Projects
Produce and present a range of standard professional graphic design projects including graphics, posters, ads, logos, page layouts, and packaging.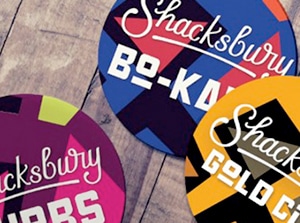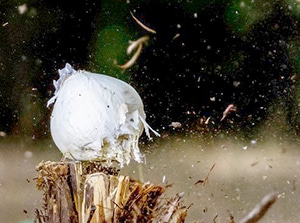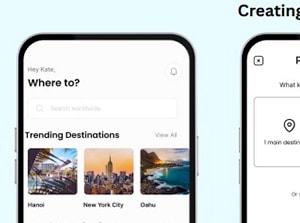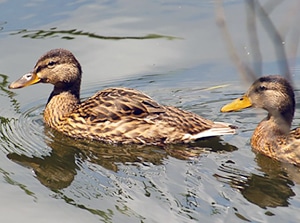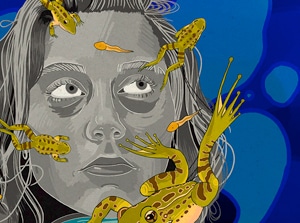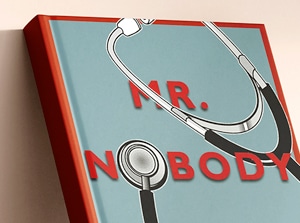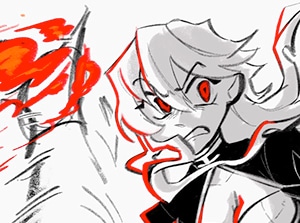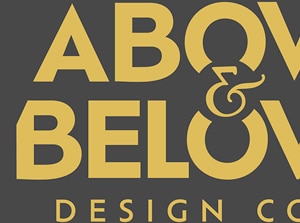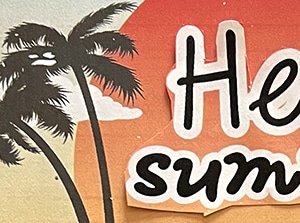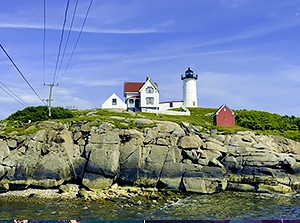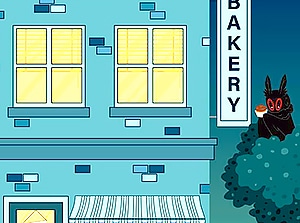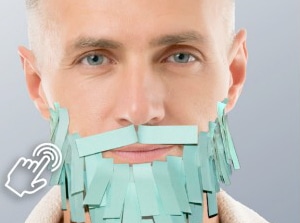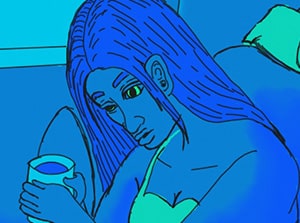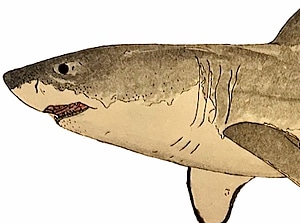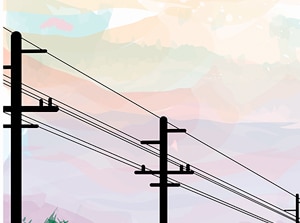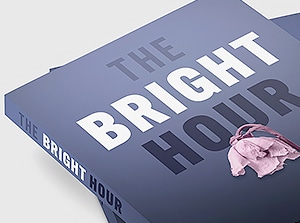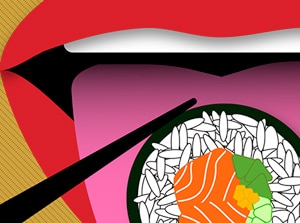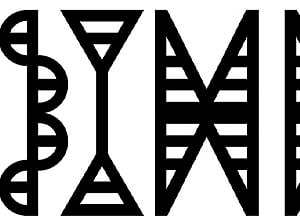 VIEW ALL PROGRAM FACULTY
Get expert feedback in classes taught by our industry-leading faculty.
Instructor
Biography
Degree(s) Earned

Andrew Shalat is an author, designer/illustrator, educator, and Mac expert who is a regular speaker at Macworld and has written several books on design for McGraw-Hill and Peachpit Press.

MFA, Savannah College of Art and Design
MA in English and American Literature, Brandeis University
BA in English Language and Literature, State University of New York at Stonybrook

Jose Ramos is a publishing solutions specialist and Adobe consultant for the Caribbean region. Jose has Adobe certifications in Adobe Photoshop, InDesign, Illustrator, InCopy, Acrobat Pro, and Dreamweaver.

AS in Fashion and Illustration, Art Institute of Fort Lauderdale

Kristen Becker is an educator and a graphic and business designer specializing in e-commerce. With over 12 years of experience as an award-winning educator, Kristen has developed curriculum and taught courses in graphic design, multimedia, and e-commerce/marketing.

MA in Digital Arts, Maryland Institute College of Art
BA in Environmental Systems, University of Maryland
Viewall faculty.
GETTING STARTED
Our online application process makes getting started easy, fast, and convenient.
What's the Admissions Process?
Open Admissions.
Students entering the Undergraduate Certificate program are expected to have earned a high school diploma, GED, or state-approved home school equivalent. Any students under 18 years of age will need to provide the signed permission of a parent or guardian.
类es start in January, April, and August, with early start options in February, June, and October. Our online application is simple and convenient, and there is no application fee.
How Long is the Program?
两个学期计划。
The Undergraduate Certificate program is a 2-semester, 24 credit program. Students can graduate in under eight months and part-time schedules are available.
Will the Program Fit My Schedule?
Weekly deadlines help you stay on track. And with no set login times, you can build your studies around your schedule, wherever you are located. Many of our students complete their programs while working part-time or full-time.
What Software or Supplies Do I Need?
To take this program, you'll need the following:
Mac or Windows computer with an Internet connection.
Adobe Photoshop, Illustrator, and InDesign CC.
Your computer must meet software manufacturer requirements.
Webcam, headphones or speaker, VPN connection, and microphone connected to the computer for live proctored exams.
There are no textbook or course material costs to participate in this online program. Student discount on Adobe Creative Cloud software is available to enrolled students.
What are the Program Costs?
The tuition and fees for Undergraduate Certificate students are as follows:
Undergraduate Certificate Tuition
$510 per credit
$6,120 per semester
$12,240 total program tuition
Per-credit tuition for part-time students is the same as for full-time students.
A $200 registration fee is required to process your enrollment in the program. Registration fees are nonrefundable after 5 days from the scheduled beginning of program orientation. (Active service members are exempt from registration fees.) SeeUndergraduate Certificate Admissions.
Is Financial Aid Available?
Federal Student Aid.Federal student aid is available to students who qualify. If you are eligible, you may be able to fund your program using Pell Grants and Federal student loans. Check out ourFinancial Aid Informationpages and ask to set up an interview with our Financial Aid Director.
Military Student Aid.Military servicemembers and their families who are eligible forGI Bill Education Benefitsor active service memberTuition Assistance (TA)may also be able to utilize these programs to pay for their education.
Get Started Today

Take the first step on a rewarding creative journey towards earning an Undergraduate Certificate in Print Design.
By submitting this form, you consent to an Admissions Advisor contacting you about our educational programs via email, phone, or SMS text. Message & data rates may apply. You can opt out or unsubscribe at any time.Privacy Policy.